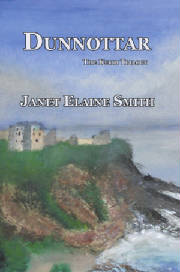 Click on cover to order
DUNNOTTAR
The Keith Trilogy: Book 1
A No. 1 bestseller on Amazon.com for over 2 months!

Dunnottar Castle, Scotland, the domain of the Clan Keith, close consorts of the royal family for many generations. The whole country is at war with itself: Scotland against England. William Keith, the patriarch, is the wealthiest man in Scotland, but he desires only to be known as the kindest; John, his younger brother, is eager to fight for his country, even if his motives are a little questionable; and Robert, William's oldest son, is off to battle, but his mother's only hope is that he finds a wife in the process.
Even the most seemingly righteous families have some deep, dark hidden secrets. The Keith clan is no exception; some of them so deep and dark even the other Keiths don't know they exist. But they are privy to secrets of King Charles II himself.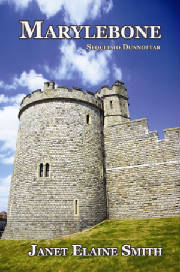 Click on cover to order
MARYLEBONE
The Keith Trilogy, Book 2
MARYLEBONE, the sequel to best-selling DUNNOTTAR, flits back and forth between London and the Scottish highlands during the regency era. Handsome young James Keith, wanting to remain anonymous, visits "the clubs" in London, where he encounters Caroline Kent, who has just returned from Vienna after studying the piano.
Caroline is immediately enraptured by the mysterious Scotsman, but he seems to disappear every time she gets close to finding him. She calls on their mutual friend, the Duke of Hamilton, to help her locate him. Keith, who is using the alias Robert Paterson, swears Hamilton to secrecy, as he is on a personal quest to locate the Scottish regalia, which was hidden byt the Keith clan at Dunnottar Castle more than one hundred years earlier.
Complete with two mysteries (who is the mysterious Scot and where is the regalia), throw in a famous person (Walter Scott), a secret which Caroline's father, the Earl of Kent, has kept buried almost as long, a surprise about the "mad King George" and you have the makings of a read that will delight you for a long time to come.
PAR FOR THE COURSE
The Keith Trilogy, Book 3
Par for the Course returns to Dunnottar Castle and the Keith clan, but in a new and exciting way. Mikki Jeanotte, a young golf pro at St. Andrew's Golf Course, just outside Aberdeen, Maryland, has been summoned by a strange-sounding woman who insists on having a private early-morning golf lesson. As Mikki waits for her, in a dense fog, she trips on an oak root, finds a black gooey orb she hits to kingdom-come, only to have it burst into a million feathers, and wakes up with her head on the lap of the man of her dreams. How did Mikki get from 1996 and St. Andrew's Golf Course, just outside Aberdeen, Maryland, to the 1500's and St. Andrews Golf Course, just outside Aberdeen, Scotland, with her head in the lap of Lord Robbie Keith, Viscount of Kintore, and in the company of the world's first woman golfer: Mary, Queen of the Scots? She soon discovers that the fate of Queen Mary lies in her hands, and she enlists Lord Robbie's aid to carry out the most far-fetched plan history has ever known. The twist at the end will have you laughing for months to come. It's history like you've never seen it.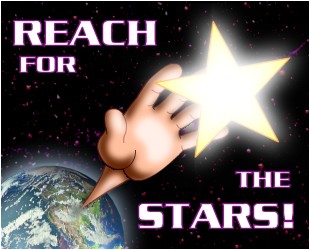 Hang your wishes on a Star--a Star* book, that is!