One of America's favorite senior sleuth duos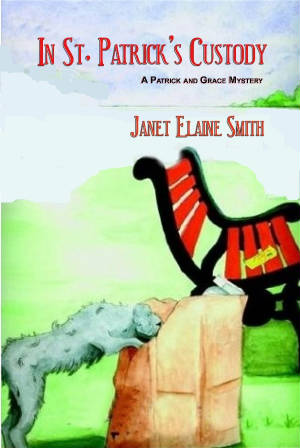 Click on cover to order
Grace Johnson, elderly New York City widow, "ran away from home, and at my age!" she says. Patrick O'Mally, retired New York cop, comes to her rescue by taking her to the homeless shelter where he volunteers. Grace quickly becomes their most valuable employee.


The fun begins when a priest from St. Patrick's Cathedral recruits them to help solve a mystery: the statue of St. Patrick has disappeared! They are led on a merry chase by a young girl, and along the way they just happen to solve the one murder case that has bugged Patrick for years, as well as get caught in the middle of an attempted poisoning.


IN ST. PATRICK'S CUSTODY is the first in the Patrick & Grace Mystery series.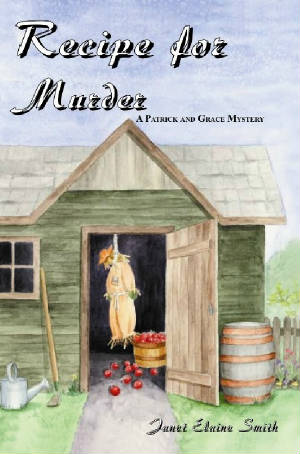 Click on cover to order
Patrick O'Malley, retired New York City cop, and Grace Johnson, Jill-of-all-trades at the homeless shelter where she escaped in the first Patrick and Grace Mystery, take flight to Nebraska when they hear that Walter Schmidt, Grace's cohort from the kitchen at the shelter was found hanging in the apple shed. What seems ilke a perfectly simple suicide soon turns to a devious plot, with family secrets abounding on every side. Small town life is at its best, where outsiders are "suspects" from the start, but soon Patrick and Grace have a lineup of suspects of their own.


The primary clue is the letter to Patrick and Grace, which contained a key to a safety deposit box. In the box? A RECIPE FOR MURDER. But was it really worth killing for? Obviously someone thought so. It was a recipe, literally, "to die for."